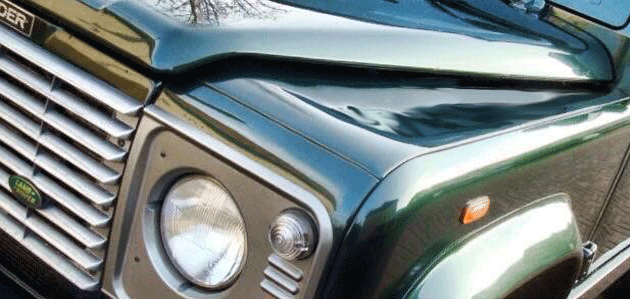 SILENT ALARM
with GPS TRACKER IMPROVING LAND ROVERTM
SECURITY.
MOTION SENSITIVE GPs, GSM ANTI-THEFT SYSTEM

LANDROVER SECURITY.
MOTION SENSITIVE GPs, GSM ANTI THEFT SYSTEM

Motion sensitive silent alarm system
Our trackers are configured to be very difficult to find using scanners or detectors.
Managed from your mobile phone
GPs location on GoogleMaps
Audio Monitor
(optional)





How often do you hear a car alarm going off?



Land Rovers are high on the desirability list now that the Defender has ceased production.

The utilitarian nature, go anywhere, easy fix with minimum of tools has been it's strength for years. Now however it is becoming it's downfall.

With no new vehicles being made, the desirability in countries around the world where the Land Rover's key attributes are most appreciated, make Land Rovers in the UK prime for theft.

Like many classic cars, used Land Rovers are increasing in value but the security is primitive and are easily defeated.

Most recent vehicles have immobilisers, but with the increased use of OBD port hacking devices, that simulate the legitimate owners key, are making these vehicles extremely easy to steal.

Mechanical locks, steering, pedal, road wheel AKA "Denver Boots" are effective to slow the thieves down but can be overcome with a little time and a portable grinder.






Silent alarm





Alarms are great but they assume the driver / owner is in earshot, they also assume that people who are in earshot react to the alarm - which sadly doesn't happen.

If your Land Rover is fitted with a SECUREAUTOTRACK, in the event the vehicle is disturbed, the motion sensor will send an alert by text message to the owners mobile phone an ((ALARM)) but also gives the coordinates on Google Maps so you can see exactly where it is.

There is a configuration which allows auto arm of the motion sensor, meaning you can never forget to arm it, even on the shortest of journeys.

With any alarm system there is always a balance between being too sensitive, and always triggering, and not sensitive enough.

The SECUREAUTOTRACK has programmable sensitivity settings.


Our trackers are specifically designed to provide for their own power needs, drawing the smallest of current from the vehicle battery.

There is no contract with our trackers, no call centre monitoring, you manage the system yourself based on pay as you go. Running costs can be as low as £20 per year.





Land Rover's garaged, parked and as
show cars '

Owners might not see their Land Rover for many hours, days. If someone broke into your garage and took your beloved Landy they could be long gone before you even realised the car was missing.

In recent months there is a suspicion that criminals are using cheep trackers by placing them under vehicles at shows, then tracking them back to the owners home and stealing at their earliest convenience.

Land Rover owners should be checking their vehicles regularly for any such devices.

Our Trackers are specifically configured not to be easily found by using detectors
| | |
| --- | --- |
| | |

Now Providing ALPHA-DOT security marking


ONLY £20.99
supplied with any Trackerl

If you are having a car tracker installed as a condition of your insurance company please check with them to ensure they are happy for a non-contract unit to be fitted.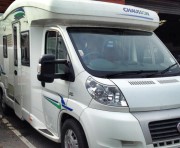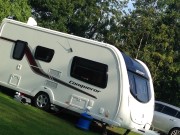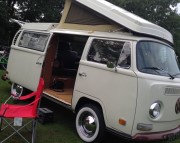 LAND ROVER

GPs Tracker installation areas covered:
Staffordshire, West Midlands,Shropshire, Cheshire, Derbyshire, Nottinghamshire, Leicestershire and Warwickshire -including:
Stafford, Stone, Stoke-on-Trent, Newcastle under Lyme, Uttoxeter, Burton upon Trent, Market Drayton, Rugeley, Cannock, Lichfield, Birmingham Tamworth, Penkridge, Sutton Coldfield, Telford, Newport, Walsall, Wolverhampton. Leek Buxton Manchester, Chester, Liverpool, Derby, Nottingham, Coventy, Rugby - Other areas available by application.
The beauty of the
SECURE AUTO TRACK car GPS Tracker system
is that it doesn't matter
if someone has stolen
your keys, if they have
hotwired, or even towed your vehicle.
The tracker system recognises
the movement and
tells you immediately if your LAND ROVER

is moved.
The system doesn't rely
on your Land Rovers existing alarm system
so any would-be thieves
that have got around the
vehicle's own security would have no idea you know the vehicle is
being interfered with
and can track where they are taking it.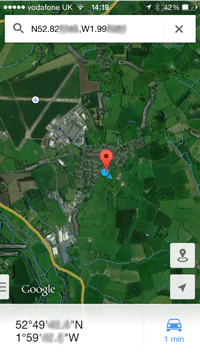 Now available to buy on-line for self install
To find out more to order an installation contact us
info@secureautotrack.co.uk
or call
01785 336308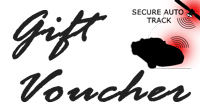 Buy them something they would really want - SecureAutoTrack
GPS Tracker for
LAND ROVER

's


Self fit prices start at £120.00
Running costs as low as £20.00 per year
(using CoOp mobile on EE)