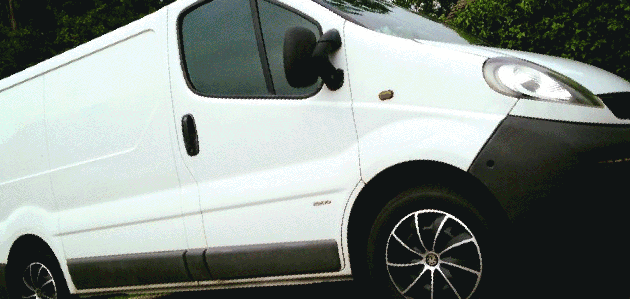 VAN GPS TRACKER
SECURITY.
MOTION SENSITIVE GPS, GSM ANTI-THEFT SYSTEM

The most stolen car in the UK is actually a van!
The white van is an easy target for thieves. Generally they are parked in in obscure locations, often out of the way. Having a sign that says "no tools left inside this van" can be an invitation for thieves to break in just to have a look.
The reality is that vans are generally used for business, they are the lifeblood of small businesses around the country. And there lies the issue, if your van got stolen what impact would it have on your business tomorrow?
Alarms are great but they assume the driver / owner is in earshot, they also assume that people who are in earshot react to the alarm - which sadly doesn't happen.
The SecureAutoTrack is not only a van tracker but also a silent alarm that will send you a text the minute your vehicle is disturbed. Not only to tell you that it has gone into ((ALARM)) but also give you the coordinates on Google Maps so you can see exactly where your vehicle is.
There is no contract with our van tracker, no call centre monitoring, you manage the system yourself based on pay as you go. Running costs can be as low as a few pounds per year.

NEED A FLEET TRACKING SYSTEM?
£130 for the Hardware
(supply only*)
£30/yr for software
approx £5/m for data
GO TO FLEET PAGE

| | |
| --- | --- |
| NEED A FLEET TRACKING SYSTEM? | |
If you are having a car tracker installed as a condition of your insurance company please check with them to ensure they are happy for a non-contract unit to be fitted.
Car GPS Tracker installation areas covered:
Staffordshire, West Midlands,Shropshire, Cheshire, Derbyshire, Nottinghamshire, Leicestershire and Warwickshire -including:
Stafford, Stone, Stoke-on-Trent, Newcastle under Lyme, Uttoxeter, Burton upon Trent, Market Drayton, Rugeley, Cannock, Lichfield, Birmingham Tamworth, Penkridge, Sutton Coldfield, Telford, Newport, Walsall, Wolverhampton. Leek Buxton Manchester, Chester, Liverpool, Derby, Nottingham, Coventy, Rugby - Other areas available by application.
The beauty of the
SECURE AUTO TRACK car GPS Tracker system
is that it doesn't matter
if someone has stolen
your keys, if they have
hotwired, or even towed your vehicle.
The van tracker system recognises
the movement and
tells you immediately.
The system doesn't rely
on your vans existing alarm system
so any would-be thieves
that have got around the
van's own security would have no idea you know the vehicle is
being interfered with
and can track where they are taking it.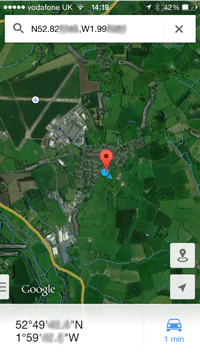 Now available to buy on-line for self install
To find out more to order an installation contact us
info@secureautotrack.co.uk
or call
01785 336308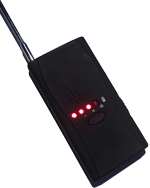 Our Security Trackers are specifically configured not to be easily found by using detectors