CARAVAN, MOTORHOME, CAMPERVAN
GPS TRACKER
SECURITY.
MOTION SENSITIVE GPS, GSM ANTI-THEFT SYSTEM

CARAVAN / MOTORHOME SECURITY.
MOTION SENSITIVE GPS, GSM ANTI THEFT SYSTEM
Our trackers are configured to be very difficult to find using scanners or detectors
How often do you hear an alarm going off?


Many caravans and motorhomes generally have poor security features compared to the average modern car. Whilst many newer models have alarms and immobilisers they are still vulnerable to the persistent thief.

If your caravan or motorhome is fitted with a SECUREAUTOTRACK in the event the vehicle is disturbed, the motion sensor will send an alert by text message to the owners mobile phone.
Silent alarm and audio monitor

With any alarm system there is always a balance between being too sensitive, and always triggering, and not sensitive enough.
The SECUREAUTOTRACK has three sensitivity settings, it also has an audio monitor.

If the silent alarm text is triggered, you can dial into the tracker and listen for movement around the vehicle.
How it works
Vibration Sensor

Our Trackers notify owners by phone of any disturbance to their vehicle
Storing your campervan
Most of us store our caravans or mobile homes on a driveway, or a storage facility where they sit for weeks or months waiting for the dryer months ready for the next trip to the coast.
We might not see the vehicle for hours or days or if stored remotely it might be weeks or months in between visits.

This means that potentially a thief could steal your motorhome or caravan and be long gone before you even realised it was missing.

ALSO SEE VW Campervan GPS Tracker

Now Providing ALPHA-DOT security marking


ONLY £20.99
supplied with any Trackerl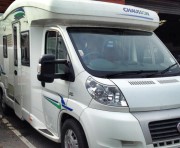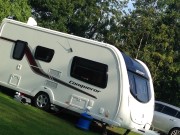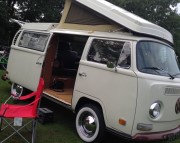 If you are having a caravan tracker installed as a condition of your insurance company please check with them to ensure they are happy for a non-contract unit to be fitted.


Caravan Tracker Installation Areas covered:
Staffordshire, West Midlands,Shropshire, Cheshire, Derbyshire, Nottinghamshire, Leicestershire and Warwickshire -including:
Stafford, Stone, Stoke-on-Trent, Newcastle under Lyme, Uttoxeter, Burton upon Trent, Market Drayton, Rugeley, Cannock, Lichfield, Birmingham Tamworth, Penkridge, Sutton Coldfield, Telford, Newport, Walsall, Wolverhampton. Leek Buxton Manchester, Chester, Liverpool, Derby, Nottingham, Coventy, Rugby - Other areas available by application.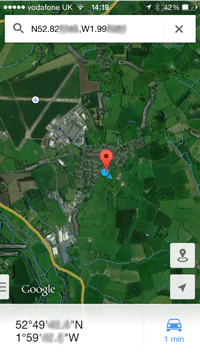 Now available to
buy on-line
for self install
To find out more to order an installation contact us
info@secureautotrack.co.uk
or call
01785 336308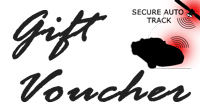 Buy them something they would really want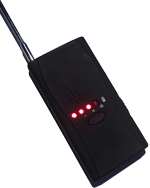 Our Trackers are specifically configured not to be easily found by using detectors