Guard Your Keys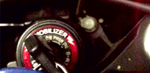 We have many conversations with people after-the-fact. People who come to us to discuss having a tracker installed, realising that a stolen vehicle isn't always that easy to get paid out on or replace......Read
How are Motorcycles Stolen?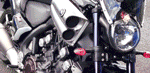 Knowing how motorcycles are stolen goes a long way into being able to protect against their theft. To understand how bikes are stolen, you need to understand there are three types of motorcycle thief.....Read
Tracker detectors, things you should know before buying a tracker.....

Vehicle security and crime is becoming an "arms race"! 30yrs ago stealing a car was a simple matter of smashing a window, pulling the barrel of the ignition lock out by screwing a large screw into the key hole and using a .... Read
What Happens to all the Stolen Motorcycles?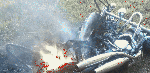 Recently the Home Office showed that motorcycle theft has increased in Greater London by 44% in the last 2 years. This said 50% of the 22,000+ motorcycle thefts are from within London, meaning 50% are from around the rest of the country (11,000+) .... Read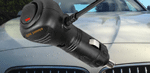 The use of signal jammers is not that common, but here's a question "why are so many vehicles "pinched and parked"? Probably because thieves don't want to trust their liberty to some piece of electronics they hope is working.....Read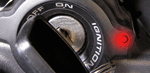 A question we are asked regularly, don't think of our product as a straight tracker, think of it as a silent alarm, that also tells you where your vehicle is.....Read


Research reveals more than 20,000 number plates are stolen per year – and how to stop it happening to you.....Read